Dr Chad Todhunter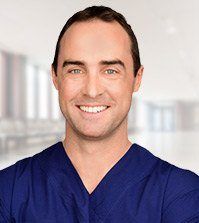 Dr Chad Todhunter
Orthopaedic Surgeon
Hip and Knee Surgeon
Dr Chad Todhunter is an Australian and internationally trained Orthopaedic surgeon, born and bred on the South Coast, NSW.
He specialises in hip and knee surgery.
Dr Todhunter attended the University of Wollongong and then completed his medical degree at the University of Sydney with Honours.
He completed the Australian Orthopaedic Training program on the NSW Southside program and gained his fellowship on the first attempt.
He gained further experience with a one-year international fellowship in hip and knee surgery at the Manchester Orthopaedic Centre. This is one of the highest volumes of joint replacement centres in the United Kingdom. He has trained in all techniques of knee replacement including robotics and all approaches for hip replacements.
By being accessible to patients and their general practitioners, Dr Todhunter aims to provide first-class care and improve the orthopaedic service in the South Coast. He is a surgeon that lives in the area and is available to his patients.
He provides services to both public and private patients and holds public appointments at the Shoalhaven District Memorial Hospital and Wollongong Hospital. He is part of the on-call roster.
Qualifications
Bachelor of Medical Science (University of Wollongong)
Bachelor of Medicine, Bachelor of Surgery with Honours (University of Sydney)
Fellow of the Royal Australasian College of Surgeons
Fellow of the Australian Orthopaedic Association
Areas of Interest
Primary and revision total hip replacement
Primary and revision partial and total knee replacement
Knee arthroscopy and reconstructions
Trauma Surgery